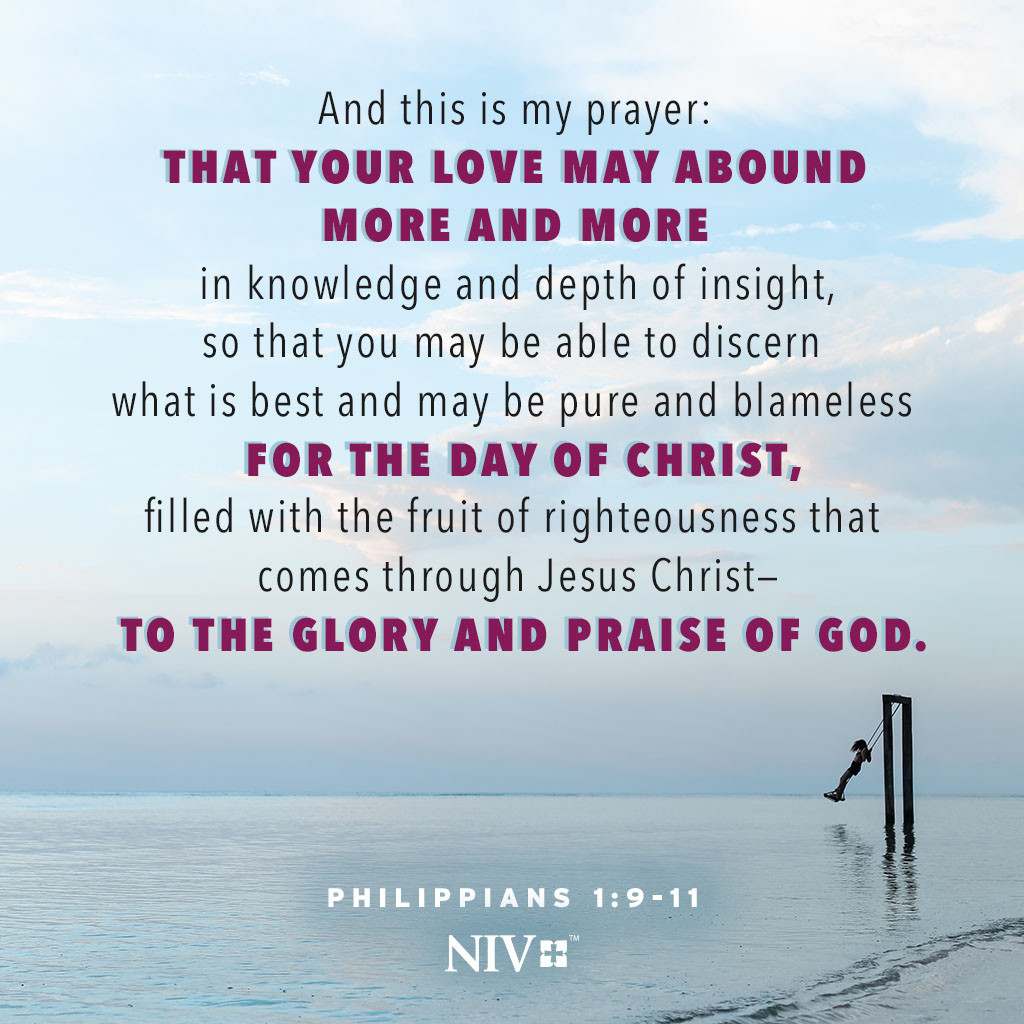 We recently talked about Jesus's answer to the question, "Which is the first commandment of all?", asked by a scribe in Mark 12:28. He simply said, "And you shall love the Lord your God with all your heart, with all your soul, with all your mind, and with all your strength." All things have a starting point, even the act of love. As one person said, "I cannot love you as I love myself until I love God as I ought to love Him." All things, big and small, need to find their source of strength in the love we have for God. For in so doing, it keeps those things from being adulterated by selfish motives or merited works. Rick Warren rightly says, "Learning to love unselfishly is not an easy task. It runs counter to our self-centered nature." It is for that very reason that the apostle Paul would "bow my knees" that those in Ephesus would come "to know the love of Christ which passes knowledge; that you may be filled with all the fullness of God" (Ephesians 3:14, 19). Because "God is love" (1st John 4:8), it makes sense that God would want us to be filled with it…with Him. It is a quest we should travel with earnest and a journey that is but a life time of travel.
And this I pray, that your love may abound still more
and more in knowledge and all discernment…
(Philippians 1:9)
It is no wonder then, that we find Paul once again praying for the church to grow in its understanding of love, this time in Philippi.  Through the apostle Paul, God makes it known that that their love should abound: that is, be in excess.  There can never be too much love…ever!  AGAPE love, unlike the other Greek words used for love (i.e., eros, storge, philia) involves the will, not mere emotions.  It involves decisions that are thought out and guided by our Lord. Thus, love is to abound in a particular fashion.  First, love is to abound in knowledge, meaning recognition, acknowledgment.  Its use here appears to point towards religious knowledge.  As we grow in our understanding of His love and what that love involves, we will in turn abound in it.  That love is coupled with discernment; that is, perception.  The only other place this word is used, although it be a different form, is Hebrews 5:14, "But solid food belongs to those who are of full age, that is, those who by reason of use have their senses exercised to discern both good and evil."  Augustine asked a very important question, "What does love look like?"  Man has his ideas of what it looks like, but God has the only right way and it is our task to try and better understand that right way of loving others.  Why?
…that you may approve the things that are excellent, that you may
be sincere and without offense till the day of Christ…
(Philippians 1:10)
The ETRV reads, "…that you will see the difference between what is important and what is not and chose what is important…"  The NIV reads, "…so that you may be able to discern what is best…"  As we grow in His knowledge of love, acquiring discernment of what godly love looks like, we then become equipped to approve; that is, to test the genuineness of such love.  Thus, when put into action in our lives, we can be assured that it will be "sincere and without offense" to our God.  Paul expressed to the church in Rome, "Love must be sincere" (Romans 12:9).  Sincere love is not measured merely by the emotions that we feel, but by the guidance that love is given through God's word.
What is the objective in all this?  What is the goal which Paul is praying for, both for them and us as well?  I think v11 sums it up, "…being filled with the fruits of righteousness which are by Jesus Christ, to the glory and praise of God."  Is it too simple to say that what he is praying for is Christ likeness?  To love as He loved.  To care the way He cared for others, even our enemies.  May our endeavor in life be to love what God loves, love the way God loves and point others to the source of such love.  Helps us Lord in this endeavor.
Dennis