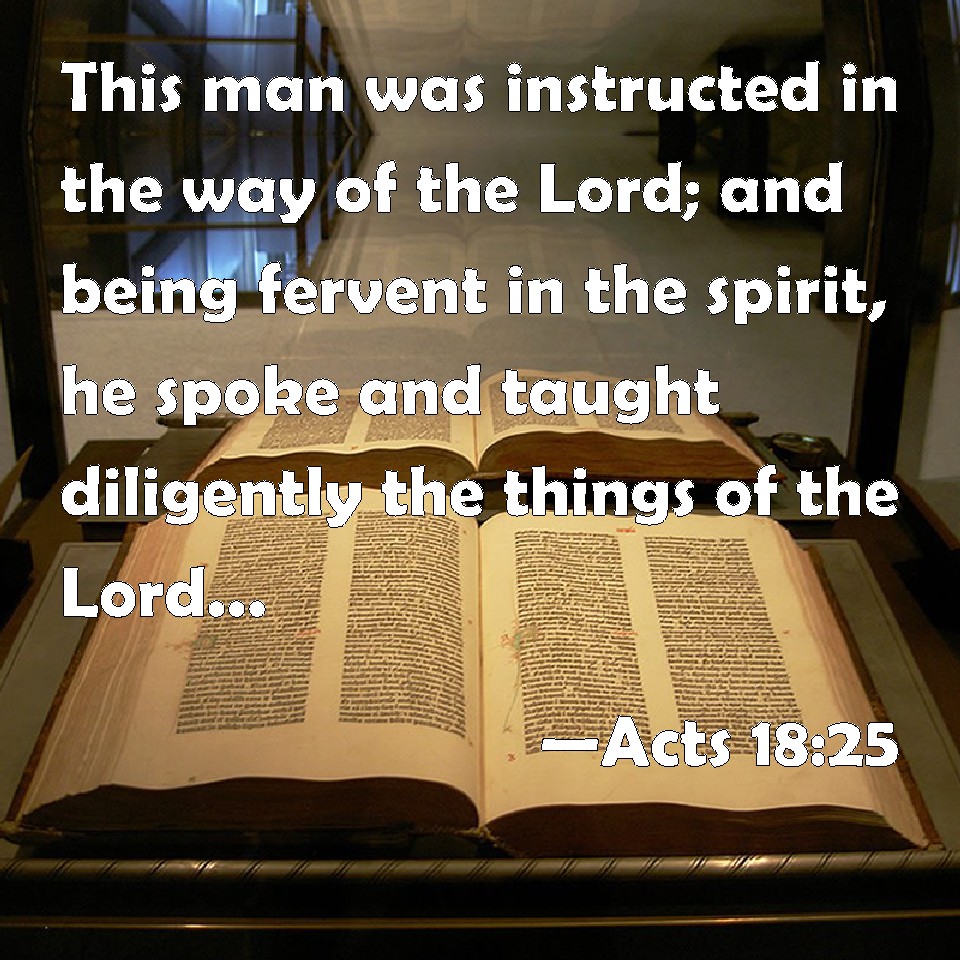 Several weeks ago I presented a lesson from 1st Peter 3:15. In that lesson, we were reminded that God calls us to "always be ready to give a defense to everyone who asks you a reason for the hope that is in you."  Contextually, this inquiry by someone is because they witness something about you that doesn't correspond with your circumstances; that is, a sense of hope.  In the case of 1st Peter 3, Christians were encountering "various trials" (1st Peter 1:6) because of their faith.  Although trials are possible today, that is not usually the reason for contact with others; rather, it is our willingness to invite someone to consider God's word and the hope that it offers.  That is itself intimidating, don't you think?  Having the courage to invite someone to talk about religious things is challenging.  Of course, the most important message we can share with another is our hope in Christ.  But where, in this religious society we live in, when many believe even in Christ, do we begin?           
I think the book of Acts can help us gain insight into this question.  For instance, when Philip talked with the Ethiopian eunuch in Acts chapter eight, he started where the eunuch was in his mind as he pondered Isaiah 53:7-8 (Acts 8:35).  In Acts 17:22ff, the apostle Paul found himself in the Areopagus about to share the message of Christ with them.  Where did he begin?  He started where they were at, a people who worshipped objects upon which one was said, "TO THE UNKNOWN GOD" (Acts 17:23).  Acts 18:24-28 is another insightful text that has always intrigued me, and it is the focus of the lesson for today.
"This man had been instructed in the way of the Lord; and being fervent in spirit,
he spoke and taught accurately the things of the Lord, though he knew only the baptism; of John."
                                                                                                            Acts 18:25            
Apollos was an "eloquent man and mighty in the Scriptures" (v24).  He was a skillful orator capable of proclaiming his message about God.  He was taught about the ways of the Lord, but not entirely.  More about that in a moment.  He was "fervent in spirit"; that is, he was passionate about what he knew to be true. Apollos is someone who, we might say, "Is on fire for the Lord."  We find him in is a synagogue "speaking boldly" about what he knew.  That day, two individuals were there listening to his message, and their names were Aquila and Priscilla.  Back at the beginning of Acts 18, we find that they were husband and wife (Acts 18:2) and involved with Paul's ministry while he was in Corinth.  Undoubtedly, they heard many sermons from the apostle Paul.  So, what can we learn from them that would be helpful to us concerning the question, where do I begin?
"So he began to speak boldly in the synagogue.  When Aquila and Priscilla heard him,
they took him aside and explained to him the way of God more accurately."
                                                                                                            Acts 18:26            
Before I try to answer our question, I need to note how cool it is to see a husband and wife teaming up together to share the message of Christ.  There is much to glean simply from that example.  That said, notice a couple of important things that take place.  First, they did not seek to correct him in front of others.  Maybe it was the etiquette of the synagogue; I am not sure.  But there is something to say about being patient and trying to create the best opportunity.  So, once they realized Apollos's message was deficient, they took him aside, or as the ETRV says, "They took him to their home."  The approach would seem to imply an invitation.  If the home was the location, I could see the benefit of making things less formal.   Now in their home, they sought to "explain to him the way of God more accurately," or as the ETRV says, they "helped him understand the way of God better."  Apollos was well-intended and genuine about his cause, but he lacked some information.  He loved the Lord.  Pricilla and Aquila approached him in that fashion, with respect and care.
In our religious society, we too will come across individuals like this, passionate about what they know and eager to share it. They have a love for God and Christ, no different than any of us. They may be deficient in some areas. Our job is to invite them to sit down and talk, starting with right where they are at. That seems to be an excellent place to begin.
Dennis